Patrick is a Boone native that returned to Watauga County in 2005. Xe started in 2011 at Appalachian State as the Energy Analyst and helped reduce our energy use intensity by 45%. As an active advisor to the ASUREI (Appalachian State University Renewable Energy Initiative), Patrick supported increasing the University's renewable energy output by 114%.
In June 2020, xe transferred to the College of Arts and Sciences to support all CAS research and laboratory work.
Patrick holds a Summa Cum Laude B.S. in electrical engineering from North Carolina State University, Professional Energy Manager Certification, Six Sigma Green Belt, three international patents, and has presented/taught Electromagnetic Compatibility and signal integrity classes around the world. Xe was part of the team that designed the "World's Fastest Workstation" in 1990 and the "Fastest Personal Computer on Earth" in 1996.
Patrick's passions include xyr children, art, electrical design, and making our energy use sustainable. As an oil painter, xe has had eight solo/duo shows over the past seven years and has won six regional awards. A 2015 YouTube video about xyrs art by Appalachian student Daniel Statum can be seen at https://www.youtube.com/watch?v=O4S_ITj4K7A.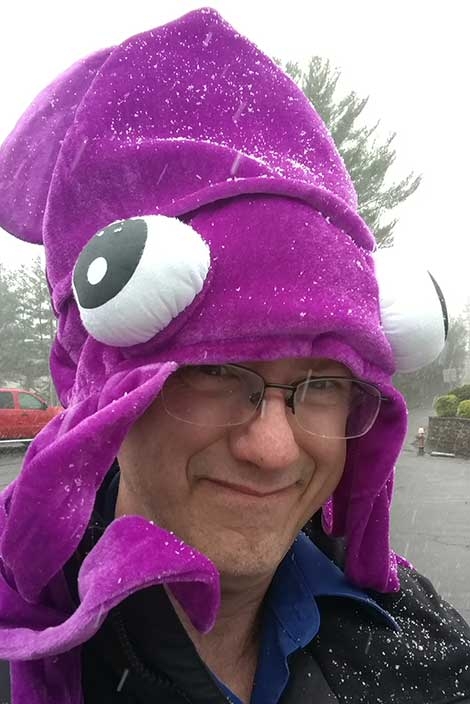 Title:

Xe/Xem/Xyr, College of Arts & Sciences Electrical Engineer
Department:

Department of Physics and Astronomy

Email address: Email me

Phone: (828) 262-2267
Office address
Garwood Hall 345