Dr. Jennifer Burris has been chosen as this year's recipient of the "Board of Governors Award for Excellence in Teaching" in recognition for her significant contributions to the instructional mission of Appalachian State University and the UNC System.
Please join us at the College of Arts & Sciences Spring Graduation Ceremony to honor her accomplishment:
Saturday, May 9, 2015,4:00 pm
Holmes Convocation Center
The text from the Board of Governors Announcement is copied below:
Dr. Jennifer L. Burris, Associate Professor and Graduate Program Director in the Department of Physics & Astronomy at Appalachian State University, joined the faculty in 2007. She employs diverse methods in teaching students, including traditional lectures, research, individual student mentoring, grants, and programs. Dr. Burris's Department Chair noted, "It is rare to find someone who embraces such a deep commitment to teaching in every aspect of their role as faculty."

Appalachian State University recognized Dr. Burris's dedication in 2013 with the Harvey R. Durham Outstanding Freshman Advocate Award, honoring one employee each year whose performance contributed significantly to improving the freshman experience. Dr. Burris is constantly working to improve her style and method of teaching. She believes in a three-stage development path for students. First, a successful teacher adapts to students' individual learning needs. Second, faculty should foster broad-based opportunities to develop interest, success, and ownership of lessons and concepts. Third, students deserve guidance to refine their aptitude as critical thinkers, generating lifelong skills that transition from the classroom to real world problems and issues. One student observed, "During my time in class with her, I saw students spellbound and attentive. Her presentation of physics is compelling and energetic. From the over-arching teaching strategy, down to the particular daily details, she gets it right."

A former Assistant Editor for the American Association of Physics Teachers (AAPT) peerreviewed publication, The Physics Teacher, she continues as a manuscript reviewer. She chaired the organizing committee for the Spring 2014 North Carolina AAPT conference, spoke (through invitation) at the Fall 2014 North Carolina AAPT conference at University of North Carolina at Pembroke, and accepted an invitation to speak at the Summer 2015 National conference.

In 2011, Dr. Burris co-founded the Appalachian State University Biophysics and Optical Sciences Facility (BiyOSeF) and associated research group, incorporating high quality, multidisciplinary, externally funded research that involves a large number of student researchers. The current research group includes 20 students, and Dr. Burris is primary mentor to ten of them. She has mentored a total of 29 students since 2007, and the students' record includes 49 presentations and receipt of 33 grants, fellowships, and summer stipends.

As Graduate Program Director, Dr. Burris advises and mentors 28 Engineering Physics Master's students. A recent graduate of the program commented, "I am working for a multinational company that has ranked in the top 50 companies in the United States to work for. I have a bright career path thanks to my education. I truly do not believe that I would be where I am today if not for Dr. Burris's support. She was always taking every opportunity to teach me things, even when I was not in the classroom. I believe I was able to grow as a person because of her knowledge and experiences."

Dr. Burris earned her BS (1996) in Applied Science with a concentration in Physics at the University of North Carolina at Chapel Hill, and her MS (1998) and PhD (2003) in Physics from Colorado State University.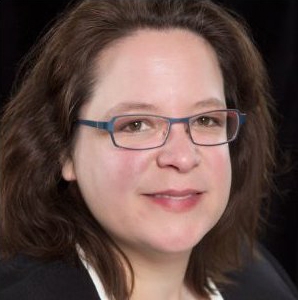 Tags: