Beginning July 1, 2023, we welcome our new Physics and Astronomy Department Chair, Dr. Tonya Coffey. Over the last year, Dr. Michael Briley has been our Interim Chair, with Dr. Coffey as the Interim Assistant Chair. After an extensive search and interviews, it became clear that Dr. Coffey was the best candidate for our department.
She has been a member of our faculty since 2004. She earned her B.S., M.S., and Ph.D. in Physics from North Carolina State University, and is a solid-state physicist with research focused on nanoscale analysis of materials using advanced microscopy and spectroscopy techniques. She is an active member of the Appalachian Regional Microscopy Society (AReMS), and has served that society as a Physical Member-at-Large, President-Elect, President, and Past-President by helping with the organization of their annual fall meeting. She won the AReMS "Young Investigator" award in 2007, and the College of Arts and Sciences William Strickland Award for Outstanding Young Faculty for the 2008-2009 academic year.
She previously served as the Director of the Physics Secondary Education Program, with a strong focus on physics pedagogy and physics educational outreach. She founded the App State STEAM Expo, Appalachian's largest single-day educational outreach event, and served as co-director of the event, along with Tracey Tardiff and Tracie Salinas, for many years. She was awarded the University College's Excellence in Community Engagement Award in 2014 for this work. She served as a Change Agent for "Get the Facts Out," an NSF-funded project whose mission is to recruit qualified teachers into high school teaching in physics, chemistry, and mathematics. She is also co-PI on a grant funded by PhysTEC (Physics Teacher Education Coalition), to increase the number of physics education majors at Appalachian.
Congratulations, Dr. Coffey!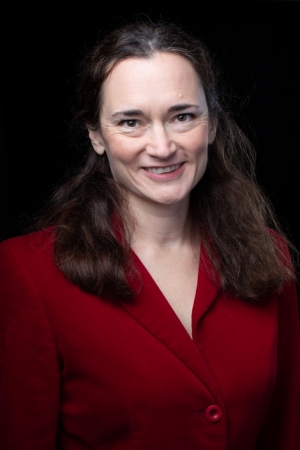 Tags: