Four years of military service has given Steven Klingler a new perspective as a student at Appalachian State University. "I treat my college classes as a job. I view my VA (Veterans Affairs) education benefits — which cover tuition and a housing allowance — as a paycheck," he said.
Klingler, a senior from Byron, Georgia, enrolled at App State in fall 2017 with a few credits from Cochise College that were earned as part of his military training. He is majoring in physics, with a concentration in applied physics and an emphasis in engineering electronics, and minoring in mathematics.
Read the full article about Steven and his unique approach to physics here.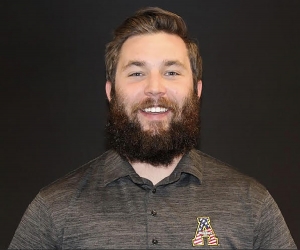 Tags: