Monkey And Hunter (classroom)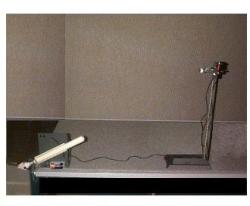 Topic:
1D Motion in Two Dimensions
An electromagnet holds the "monkey" target at its perch until the "hunter" breaks the current. The bullet strikes the moving target mid-fall! Although some practice is recommended, this demo is easy to use, and easy to reset for multiple attempts and/or multiple angles!