Upside Down Spring Scale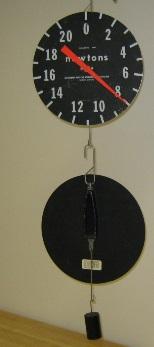 Mass an object using a spring scale normally. Mass it with the scale upside down. The reading should be the same!
To make them the same, you must include another scale in the normal reading to represent the mass of the scale that will be shown in the upside down reading.