Fork, Spoon And Match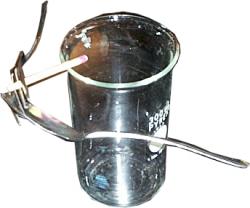 Topic:
1J Statistics of Rigid Bodies
Concept:
Stable, Unstable, and Neutral Equilibrium
Place a spoon and match in the tines of a fork and balance the assembly on the edge of a glass. For fun, burn the match. It will burn all the way to the edge of the glass before it dies out, making the balancing act look much more impressive.