Gomboc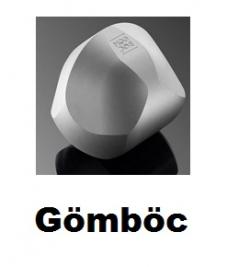 Topic:
1J Statistics of Rigid Bodies
Concept:
Stable, Unstable, and Neutral Equilibrium
No matter how you place the Gomboc, it stands itself back up. It doesn't cheat by having a weight at the bottom! This is the only shape that can do this. This was conjectured in 1995, but it took ten years for someone to figure out how to actually make one that worked. It turns out that turtles had evolved this same basic shape in their shells a long time ago, to make it easier for them to roll themselves back over if they get flipped.