Tipping Block On Incline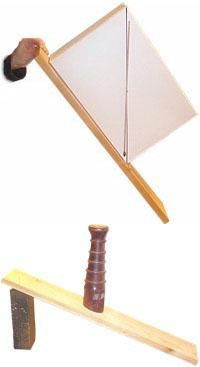 Topic:
1J Statistics of Rigid Bodies
Concept:
Exceeding Center of Gravity
A: A non-sliding block on an incline has a rod that pivots about the center of mass. When the box is tilted so that a diagonal line passes the vertical rod, the box will tip over.
B: The Leaning Tower of Pisa is tipped on an incline until it falls over.