Rotating Stool And Weights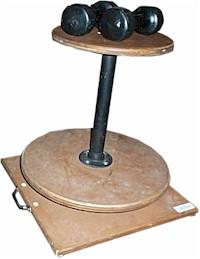 Concept:
Conservation of Angular Momentum
Spin on a rotating stool with a dumbbell in each hand, held close to the body. As the dumbbells are extended, rotational speed decreases. Caution: Do not start spinning with the dumbbells extended! You want to find a safe speed then slow down, not speed up.