Weigh a Submerged Mass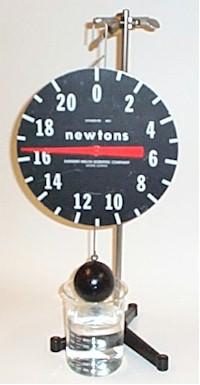 Lower an iron ball into a beaker of water and note the change in apparent mass.
Alternately, lower the ball into a full container, catch the overflow, and mass the extra water. The beaker may also be held in a bucket suspended from another spring scale.