Convection - Lava lamp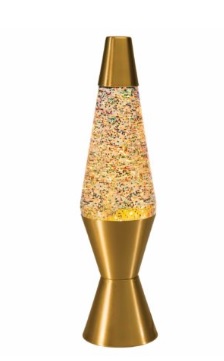 Topic:
4B Heat and the First Law
Convection is heat transfer via movement of fluids. Regular wax lava lamps show this, but they are fragile and require hours of time to heat up. Glitter lava lamps show the same effect, but start showing the convection currenets almost immediately. Turn on the lamp, and the glitter rides the currents up through the center, and follow the falling currents at the sides of the lamp.