Space Shuttle Tile Insulator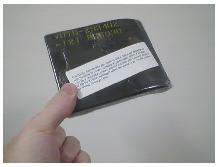 Topic:
4B Heat and the First Law
Concept:
Heat Transfer Applications
This is a tile purchased from NASA. The part number stamped on it indicates it location on the vehicle. Because this tile can disintegrate into small particles that are not safe to touch or inhale, it must be kept in its sealed plastic!