Gallium melts in your hand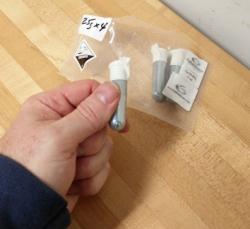 Concept:
Phase Changes - Liquid to Solid
Body heat can melt gallium! This is not as dramatic as it may sound. The solid metal does not instantly become liquid in your palm (a la mercury). Holding the container in your hand for several minutes will start to liquify the gallium at the edges. Think along the lines of a solid candle being liquid near the flame. But it's still neat to show a person melting metal!