Muscle Wire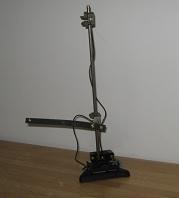 Area:
5 Electricity and Magnetism
Concept:
Resistivity and Temperature
Muscle wire is a shape memory alloy. When a current of 200mA (maximum) passes through the wire, it contracts. Remove the current to show the wire return to its original shape. NOTE: A current larger than 200mA will heat the wire to a point where it will no longer return to its original length!