Filament and Magnet with AC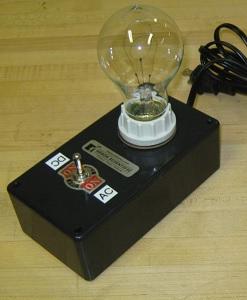 Area:
5 Electricity and Magnetism
Topic:
5H Magnetic Fields and Forces
This device will light a bulb using DC or AC current. Placing a magnet near the bulb will cause the filament to vibrate when using AC but not DC.
NOTE: Caution must be used! Making the filament vibrate beyond a reasonable level will cause it to break!