Eddy Currents in Pendulum (classroom)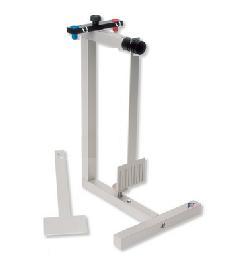 Area:
5 Electricity and Magnetism
Topic:
5K Electromagnetic Induction
A solid paddle and a slotted paddle both swing through a magnetic field at the same time. The solid paddle stops quickly while the slotted paddle continues to swing back and forth. A larger version is available, Eddy currents in pendulum (stage), which requires the paddles to be swapped out and shown individually.