Moore's Motor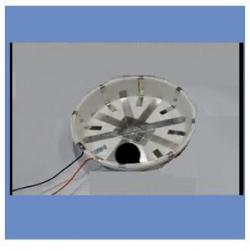 Area:
5 Electricity and Magnetism
Topic:
5K Electromagnetic Induction
Use the Static Genicon or the Whimshurst machine to apply a voltage across strips on this plastic dish. A ping pong ball coated in conductive paint will travel around the edge of the dish. The faster you crank, the faster the ball will roll.