Plasma Globe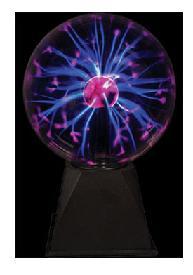 Area:
5 Electricity and Magnetism
Topic:
5N Electromagnetic Radiation
When free electrons collide with the gaseous atoms and molecules inside the globe, the gas particles are ionized creating electrons and positive ions. A plasma is formed. When electrons return to the ionized gas, light is produced. Touching the globe with your finger provides a ground.